title /
Forest Family Dentistry Office 3
location /
Round Rock, TX
type /
Commercial Buildout
artist signature /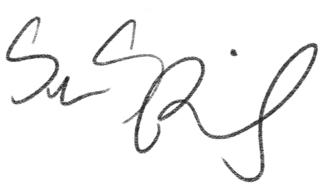 description /
Forest Family Dentistry owner, Robin Bethell, asked us to help him create a space that would appeal to both children and adults with a modern, and sustainable aesthetic.  I was given creative freedom to design lighting, counters, furniture, and children's play area. Over the past 5 years, I've completed three office projects and one personal project for the client.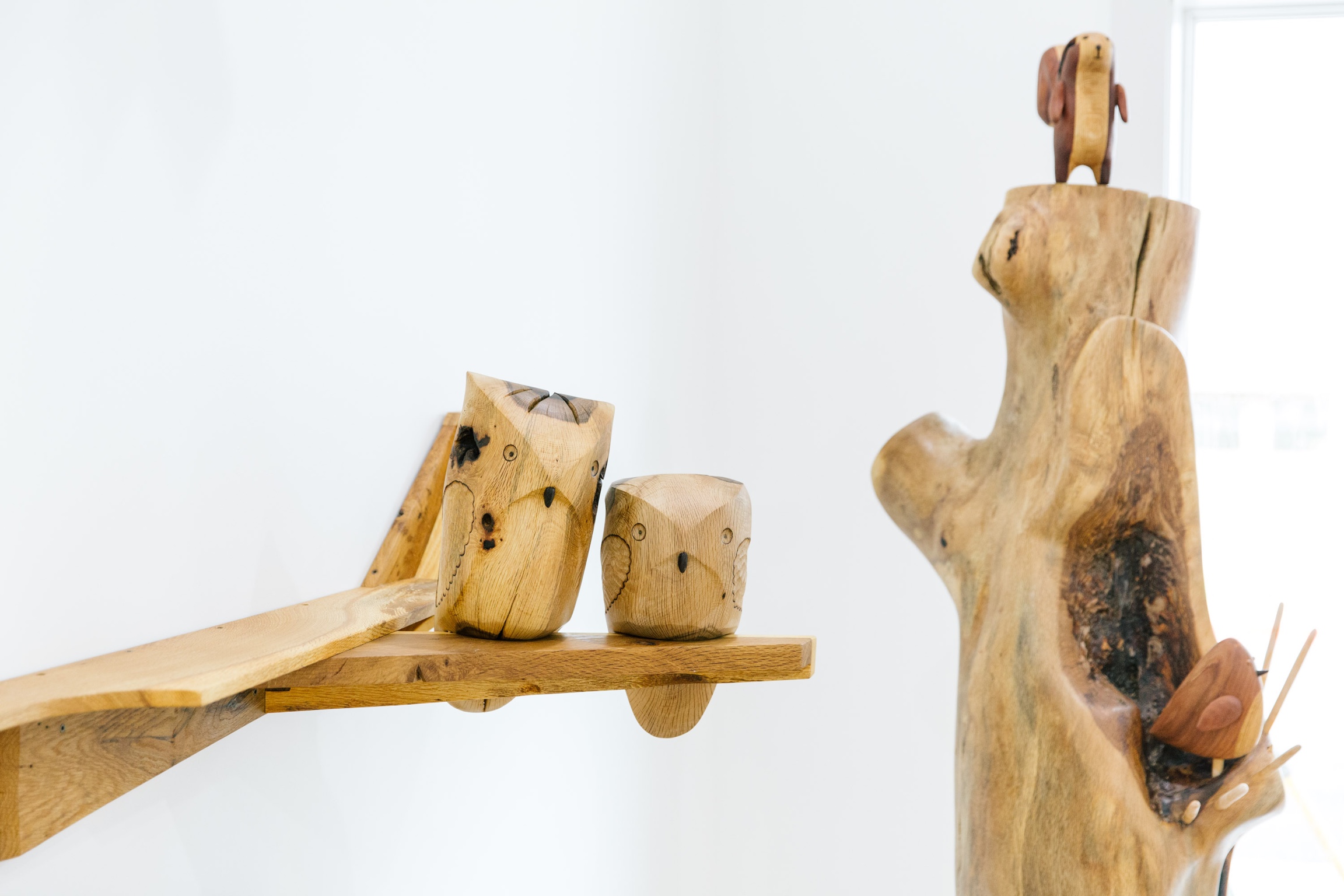 Curved Reception Window: 9'X64"X12". This deep, curved countertop includes a hexagonal transaction counter and hand-carved lettering for Forest Family Dentistry.

Logo panel - A 36"X36" logo panel attached to the wall behind the reception window has beveled in Red Oak live-edges. The logo was carved into the panel, burned black, and filled with clear epoxy for a flat appearance.

Wall Sconces:  11" diameter dishes with centrally located mirror-surfaced LED light. These reflect back onto the wall and provide a shadow of the FFD logo.

Wall Mirror: 90"X30X4" deep with beveled in live-edges. The mirror is angled down at 10 degrees so that even the tiniest kids can see their reflection without a step stool.

Play Area - The detailed, carved animals residing in this unique play ares were inspired by Dr. Bethell's cartoon drawings. Burning and line work bring these three-dimensional characters to life, and added details, including wenge beaks, give each animal character. The tree branches are meant to be used both for imaginative decoration as well as for shelving. Each was carved from a slab of wood and is purposefully meant to look hand-drawn.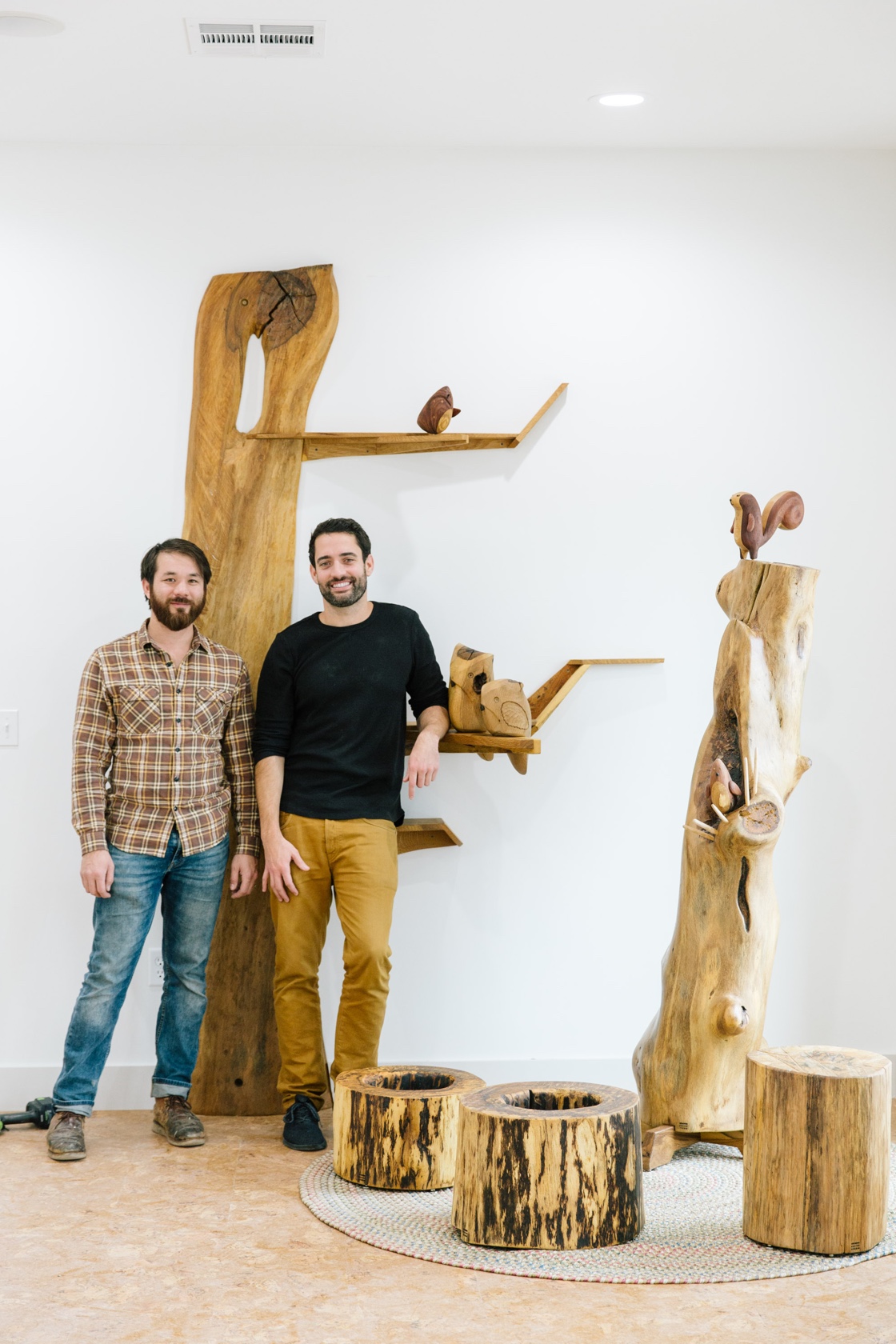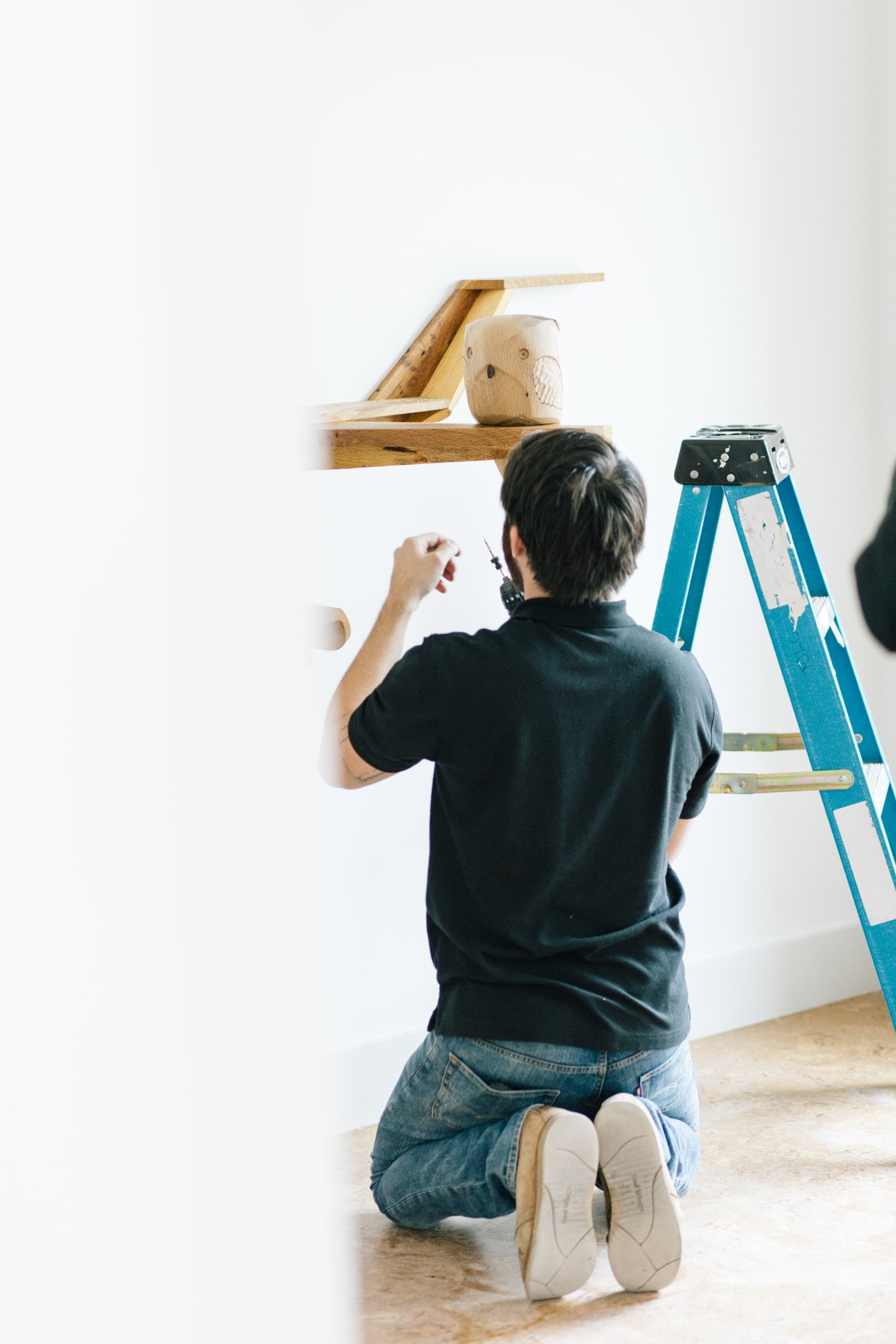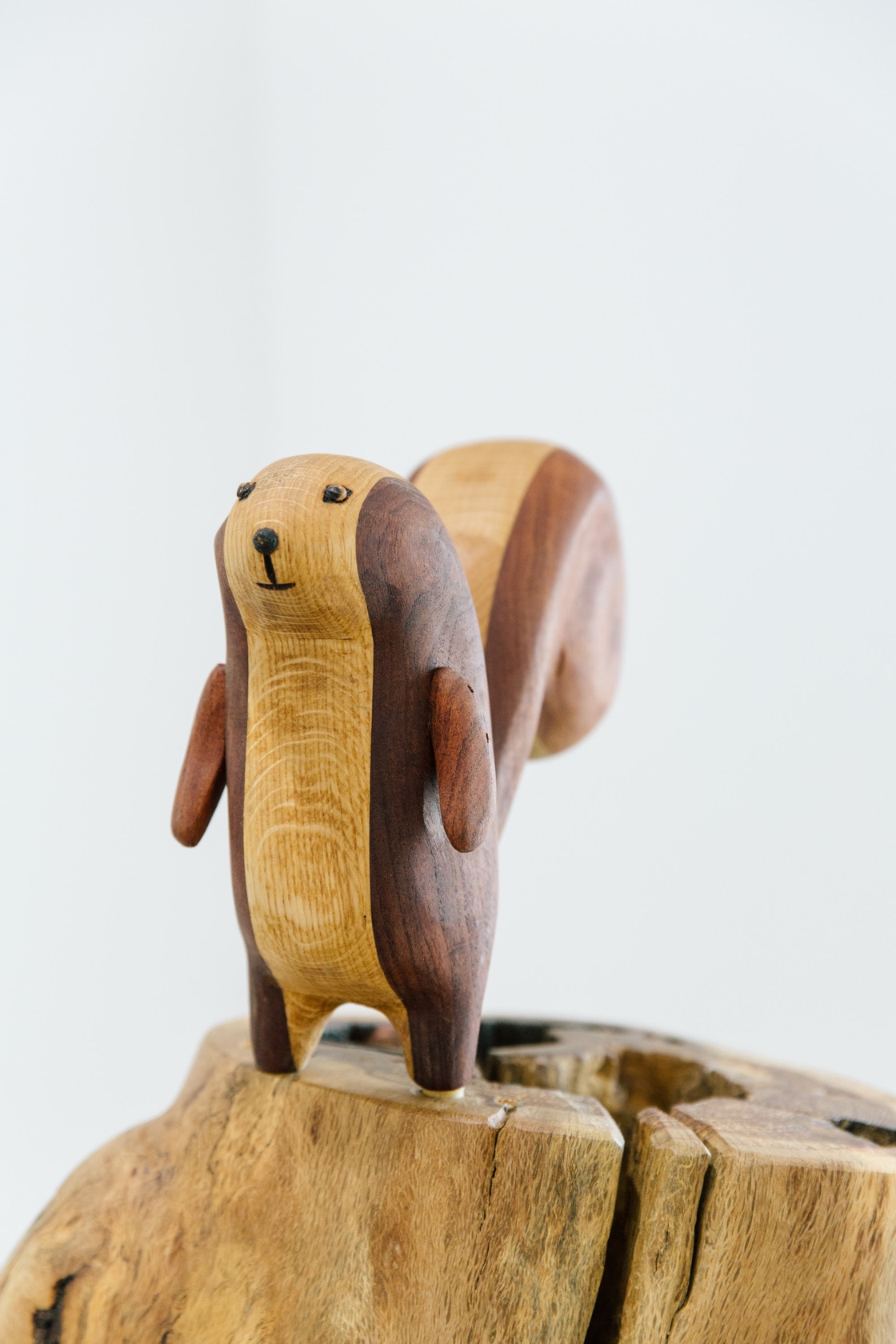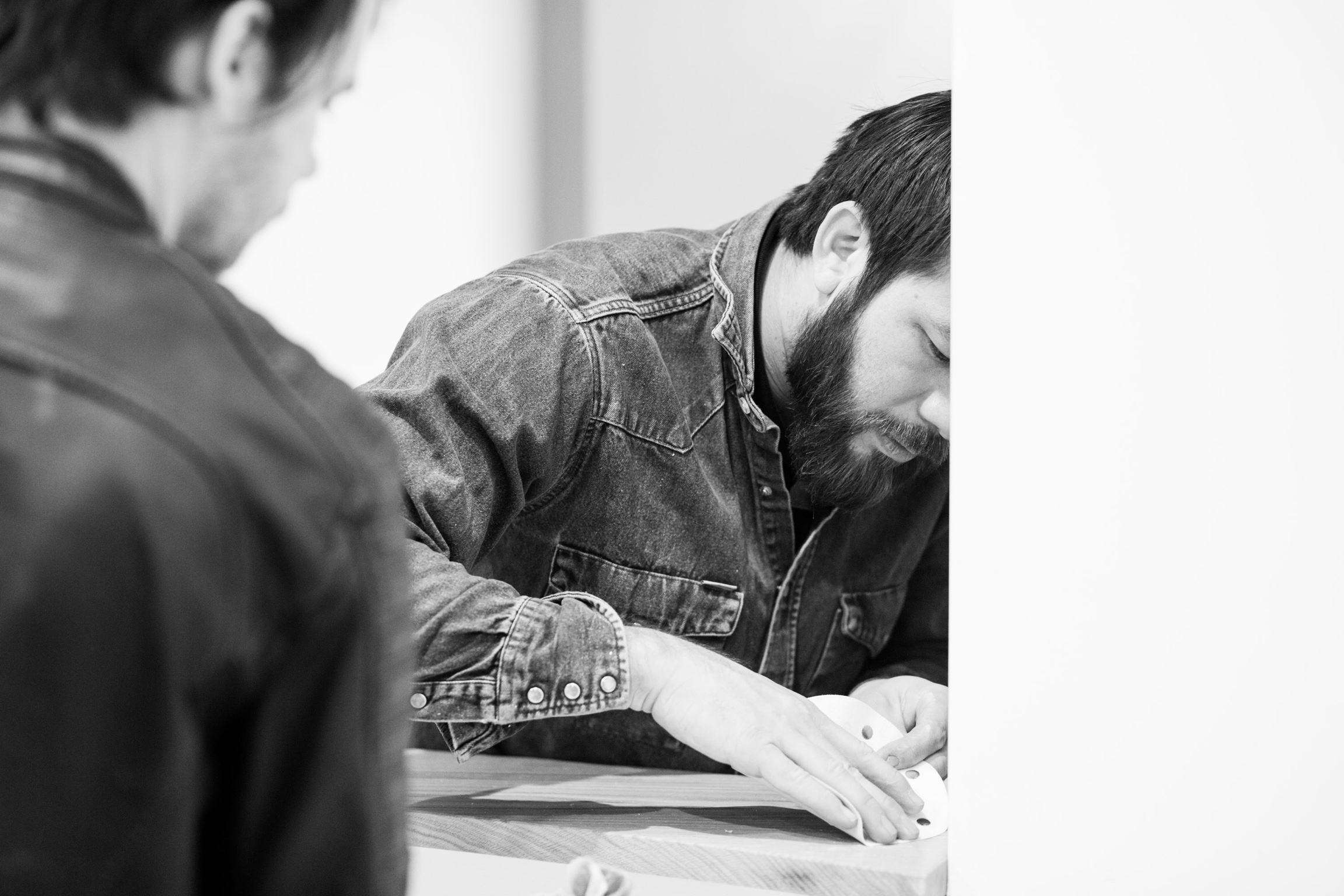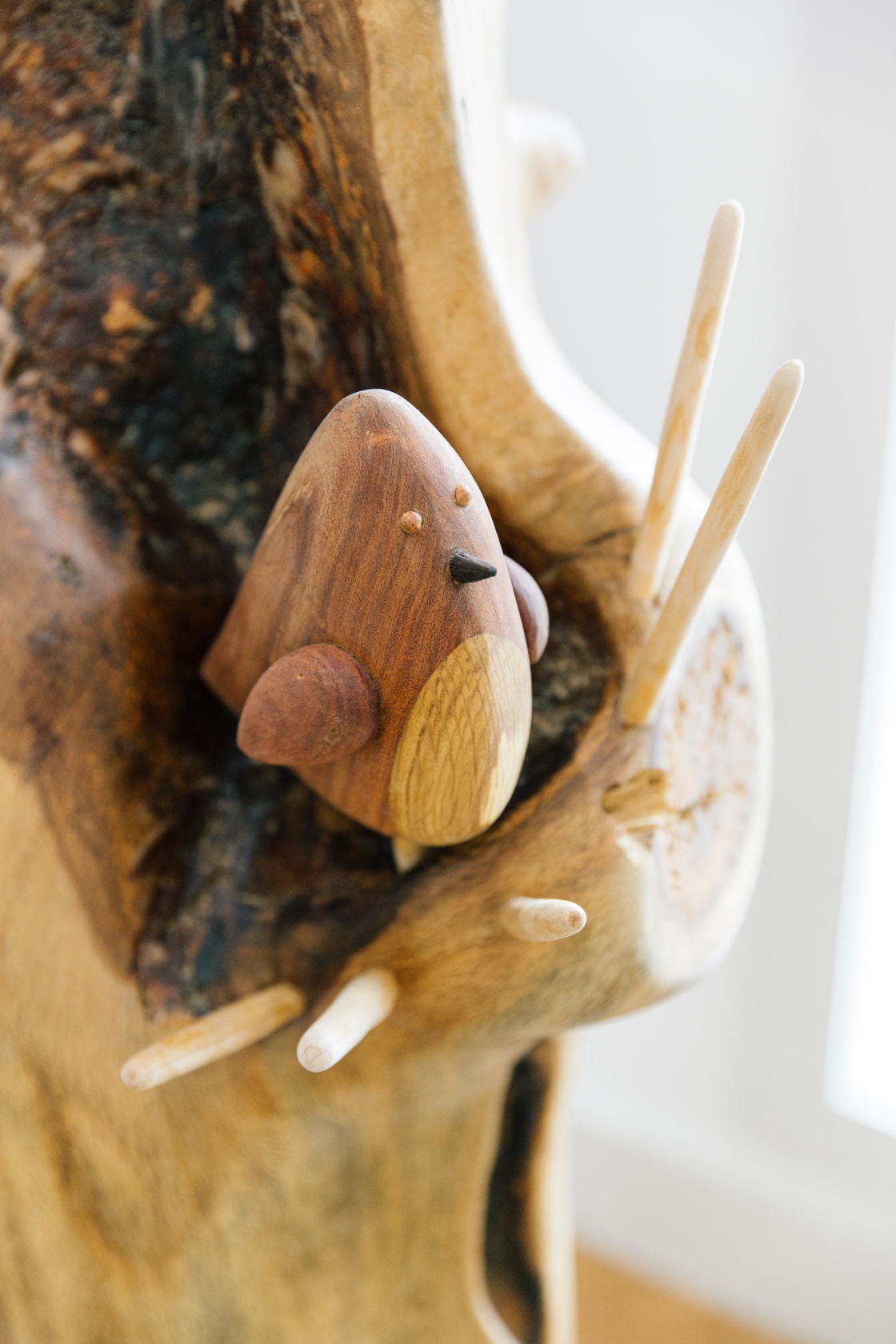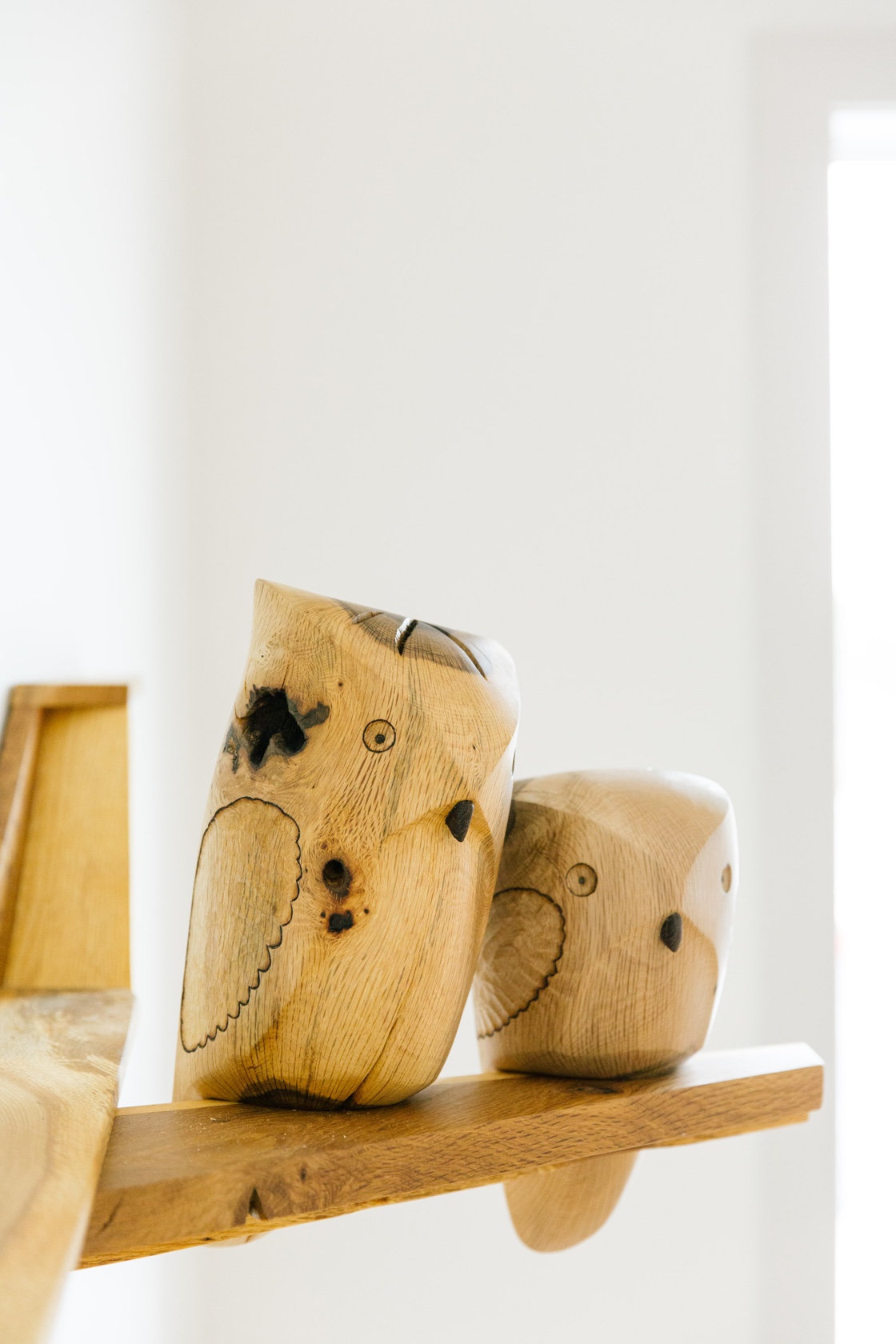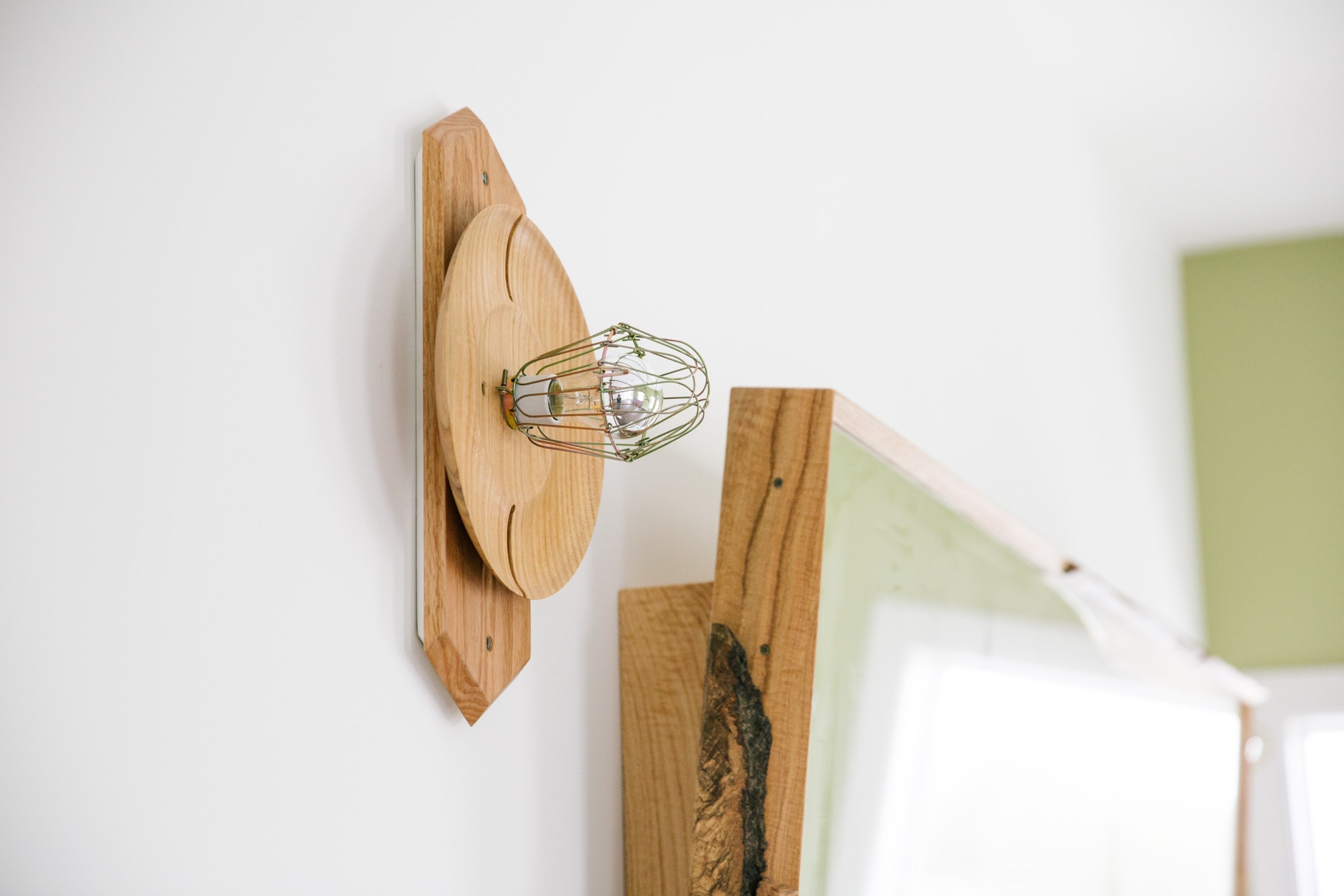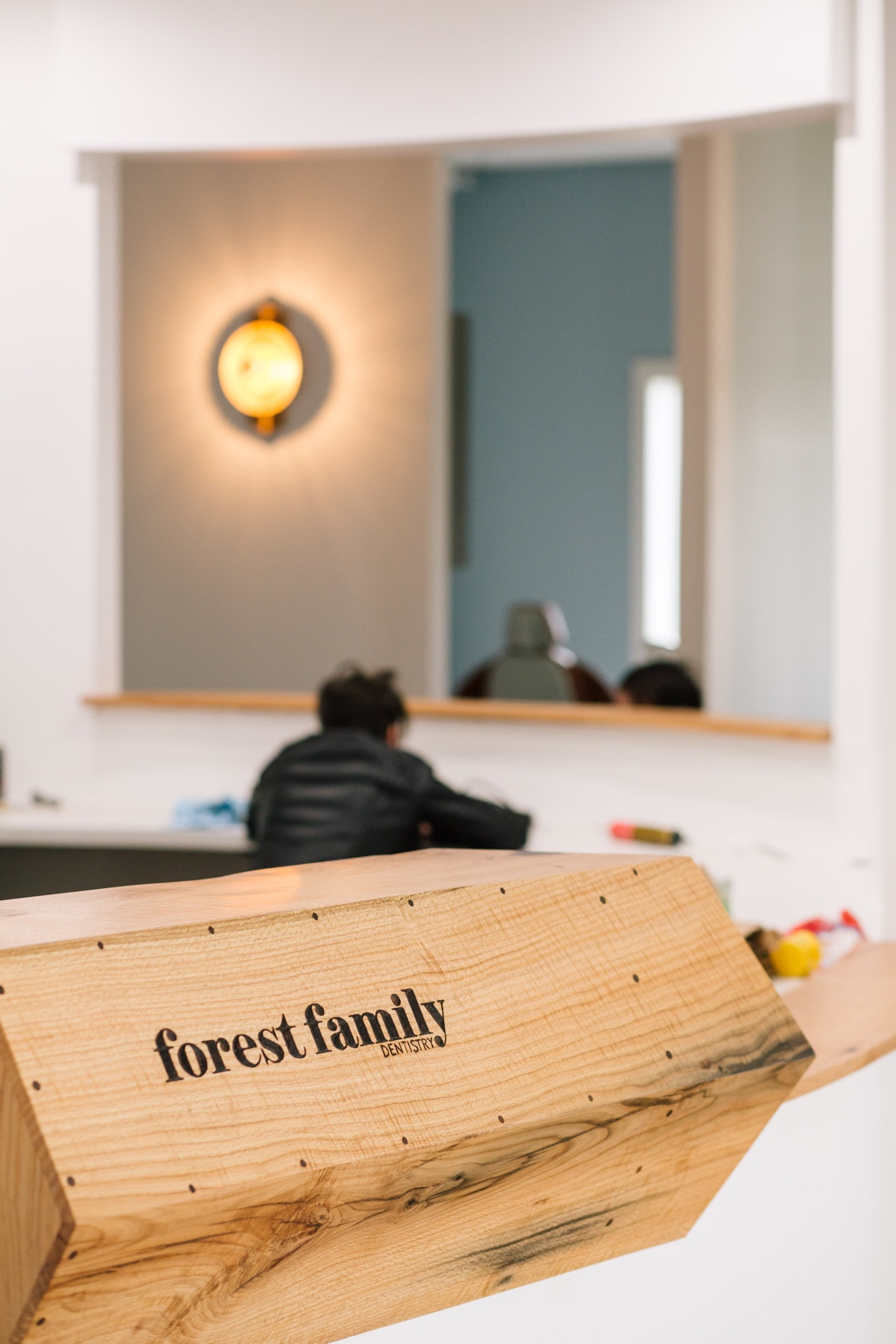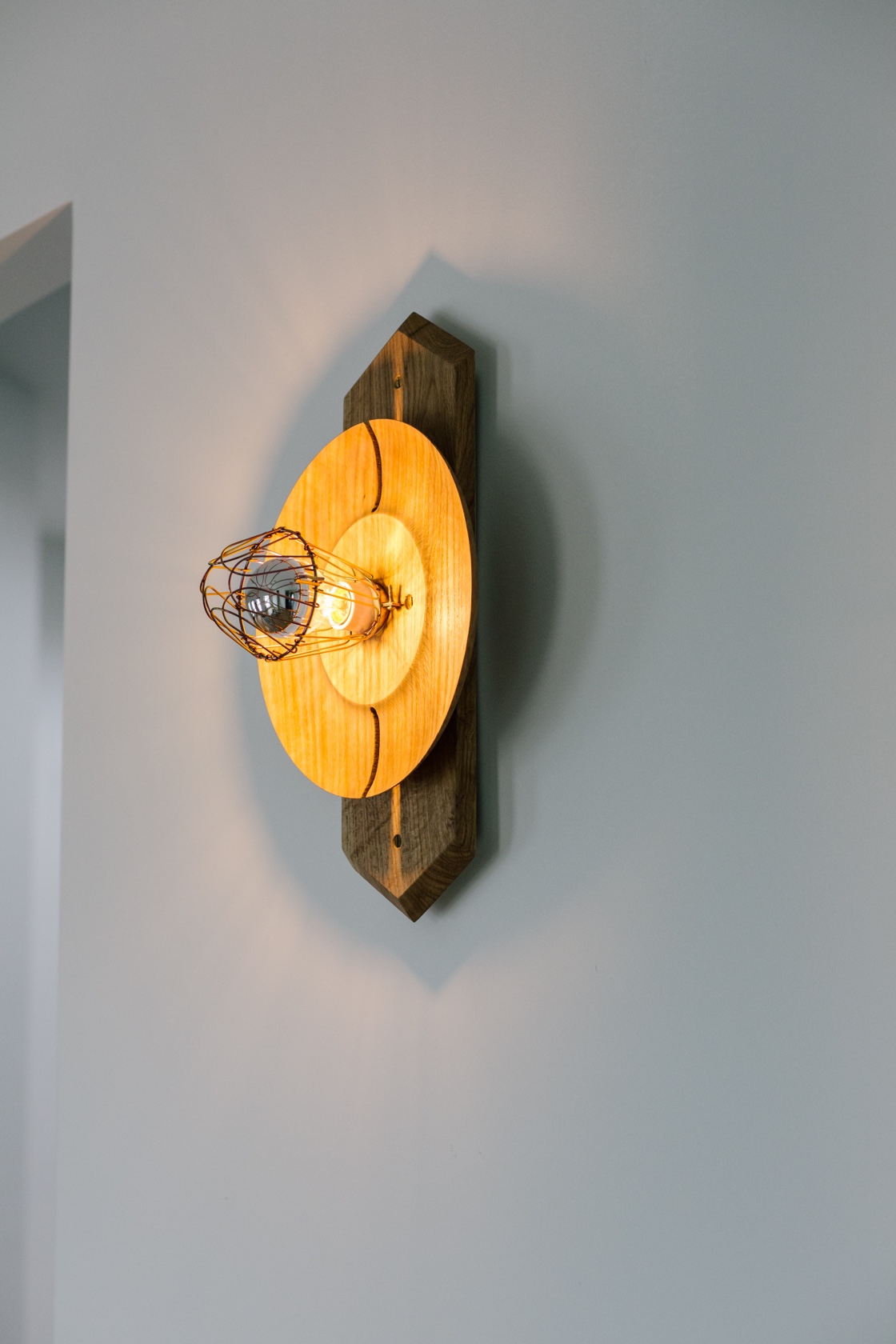 "Sean will be a part of every project I work on, without question. He has become as much a part of our brand as our logo. I hope to work with Sean forever." 
-Robin Bethell,  DDS Family and Cosmetic Dentist