title /
Forest Family Dentistry Office 2
dimension /
material /
Red Oak, Redcedar
type /
Commercial Buildout
artist signature /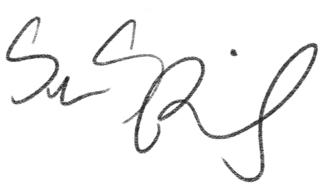 description /
Forest Family Dentistry owner, Robin Bethell, asked us to help him create a space that would appeal to both children and adults with a modern, and sustainable aesthetic. I was given creative freedom to design lighting, counters, furniture, and children's play area. Over the past 5 years, I've completed three office projects and one personal project for the client.
Reception Window: 96"X64"X12". This window includes a hexagonal-shaped transaction counter with hand-carved lettering for Forest Family Dentistry.

Coffee Table: 67"X24"X18". Half of the table is sloped at 30 degrees with a magazine rack carved into the slope. At the top of the table, a circular bowl has also been carved to hold decorations or treats for patients sitting in the waiting room. The entire table is from one single, solid red oak tree.

Wall Sconces: 11" diameter dishes with centrally located mirror-surfaced LED light. These reflect back onto the wall and provide a shadow of the FFD logo.

Play Surface: 36"X50"X18". The Redcedar log has a triple crotch that is carved into providing a small, flat area for playing with building blocks. Includes a knob built in to hang a bag collecting loose building blocks.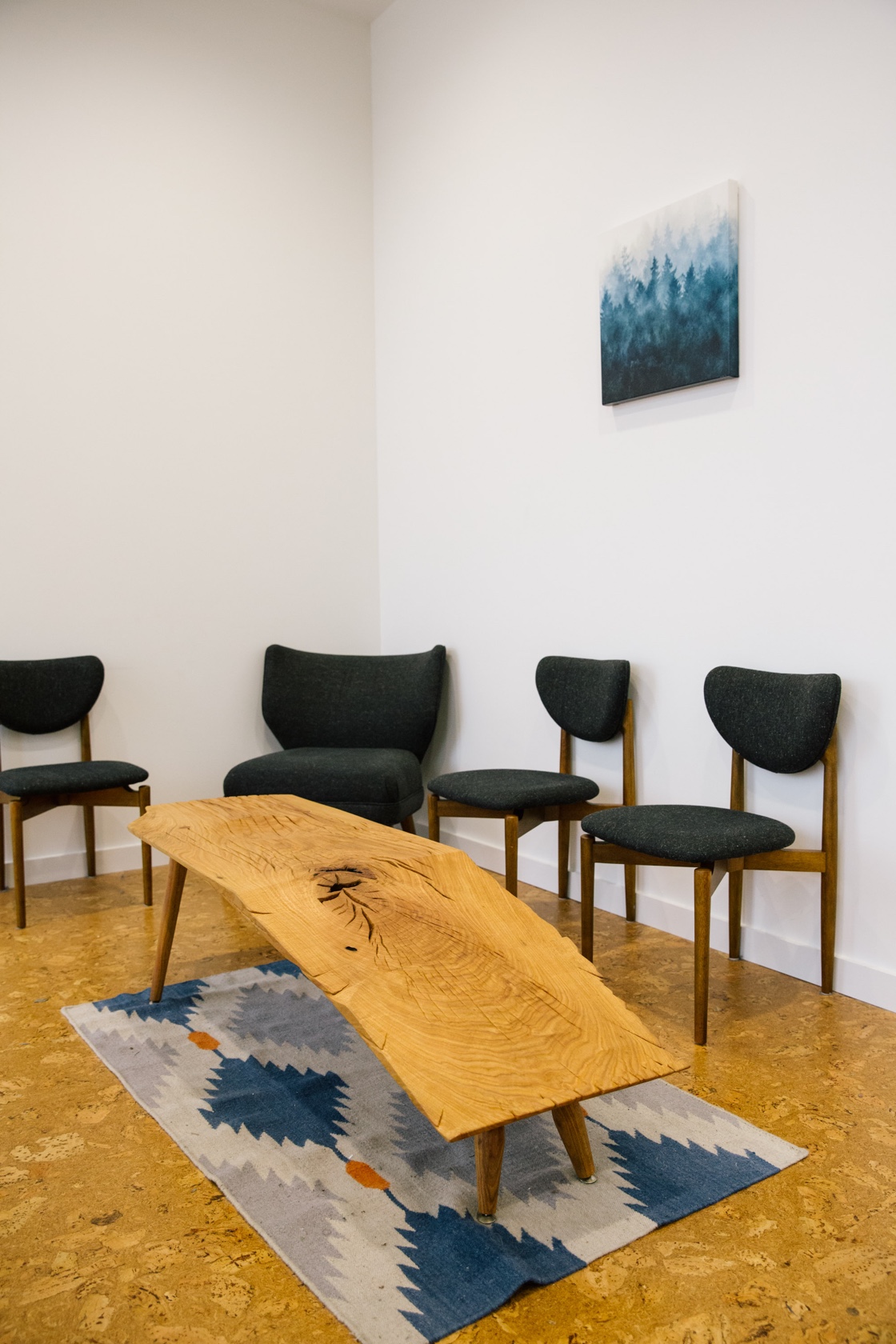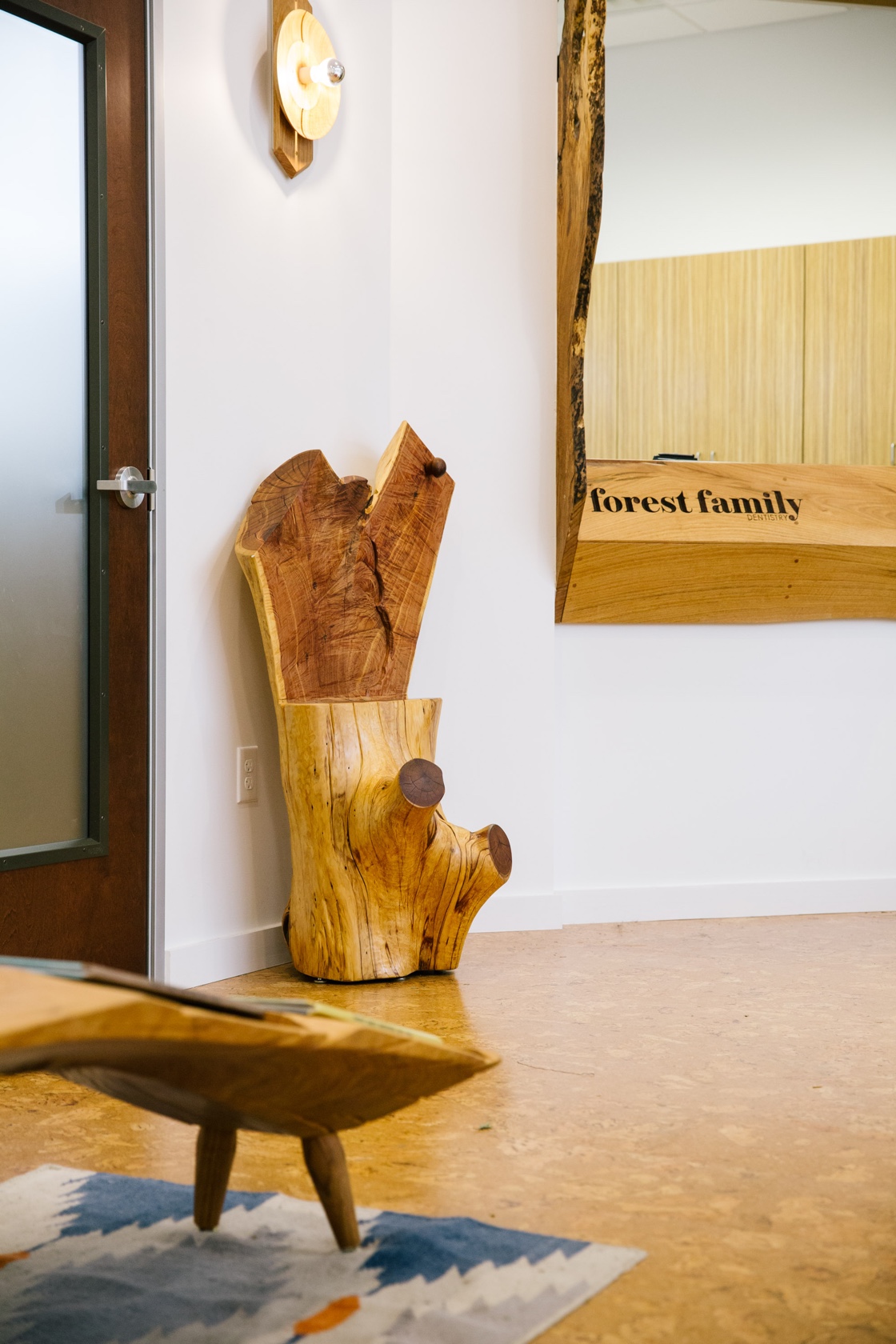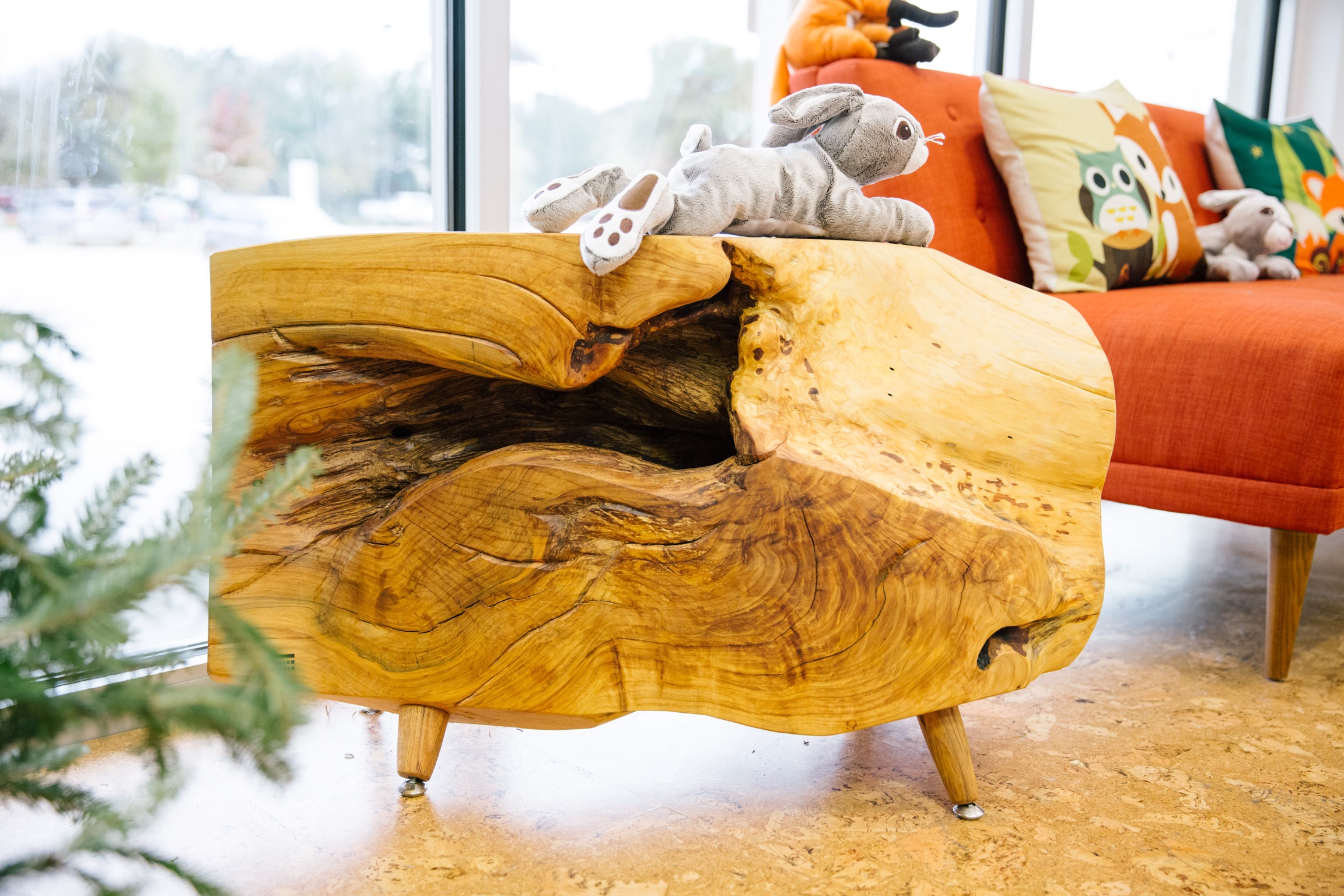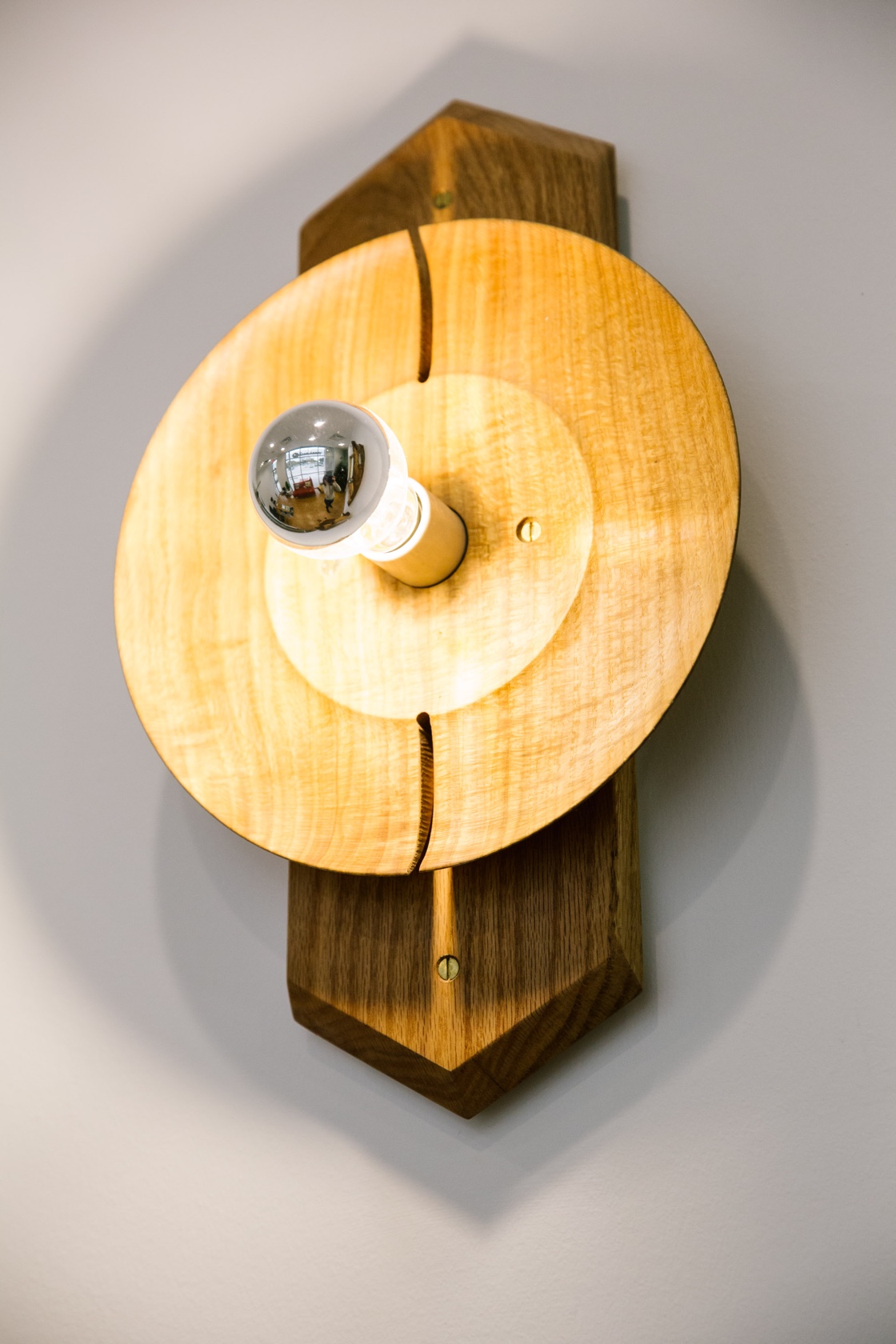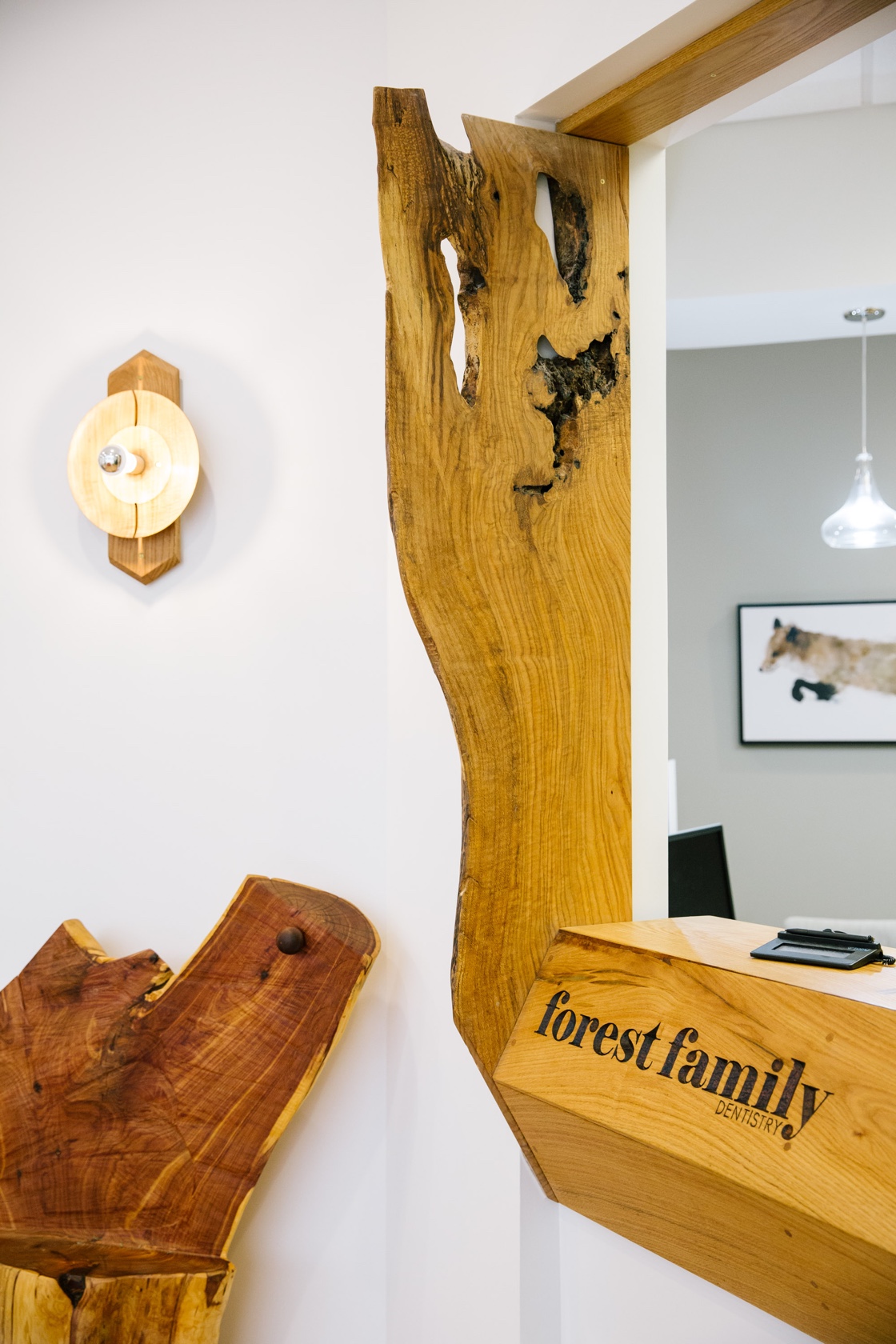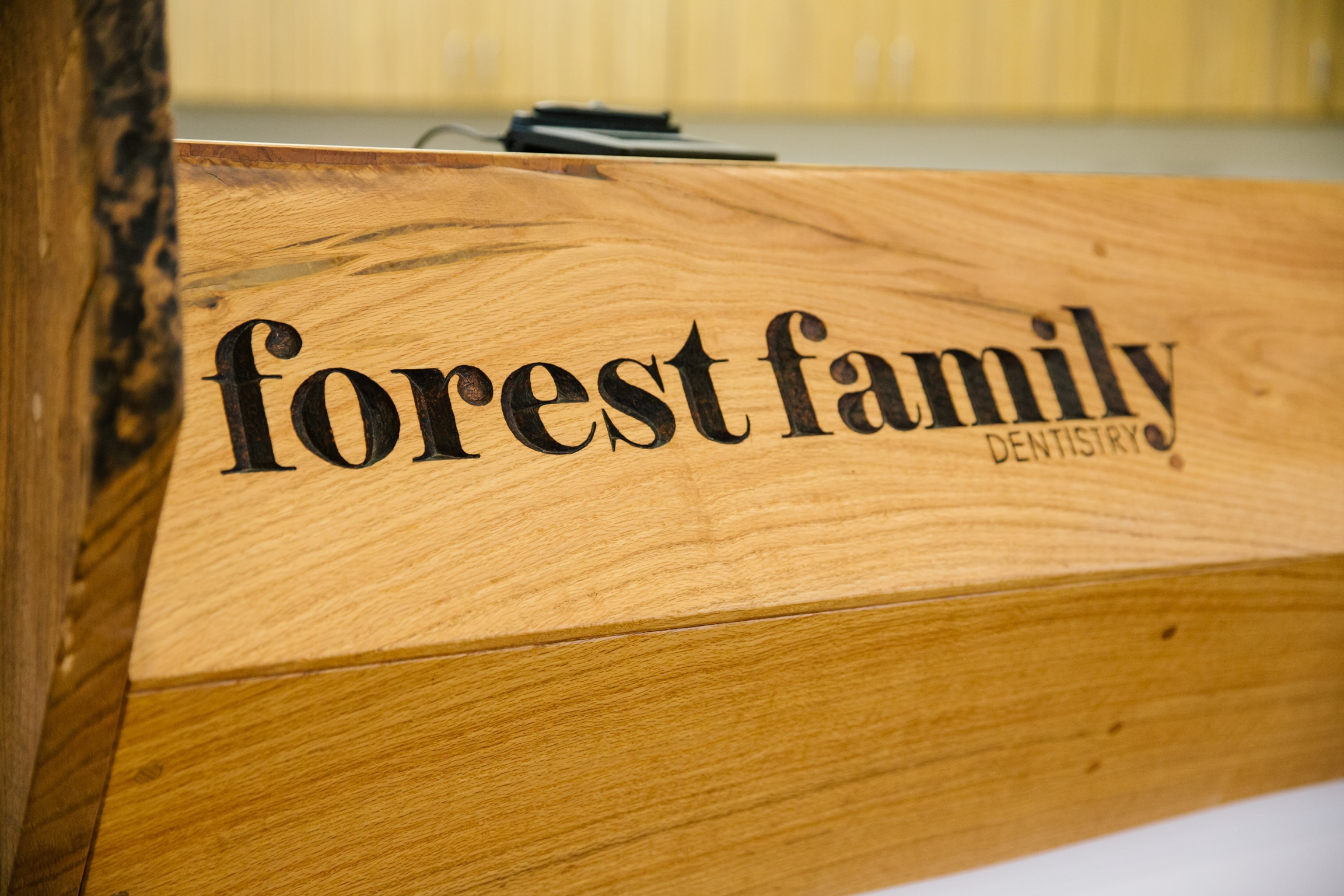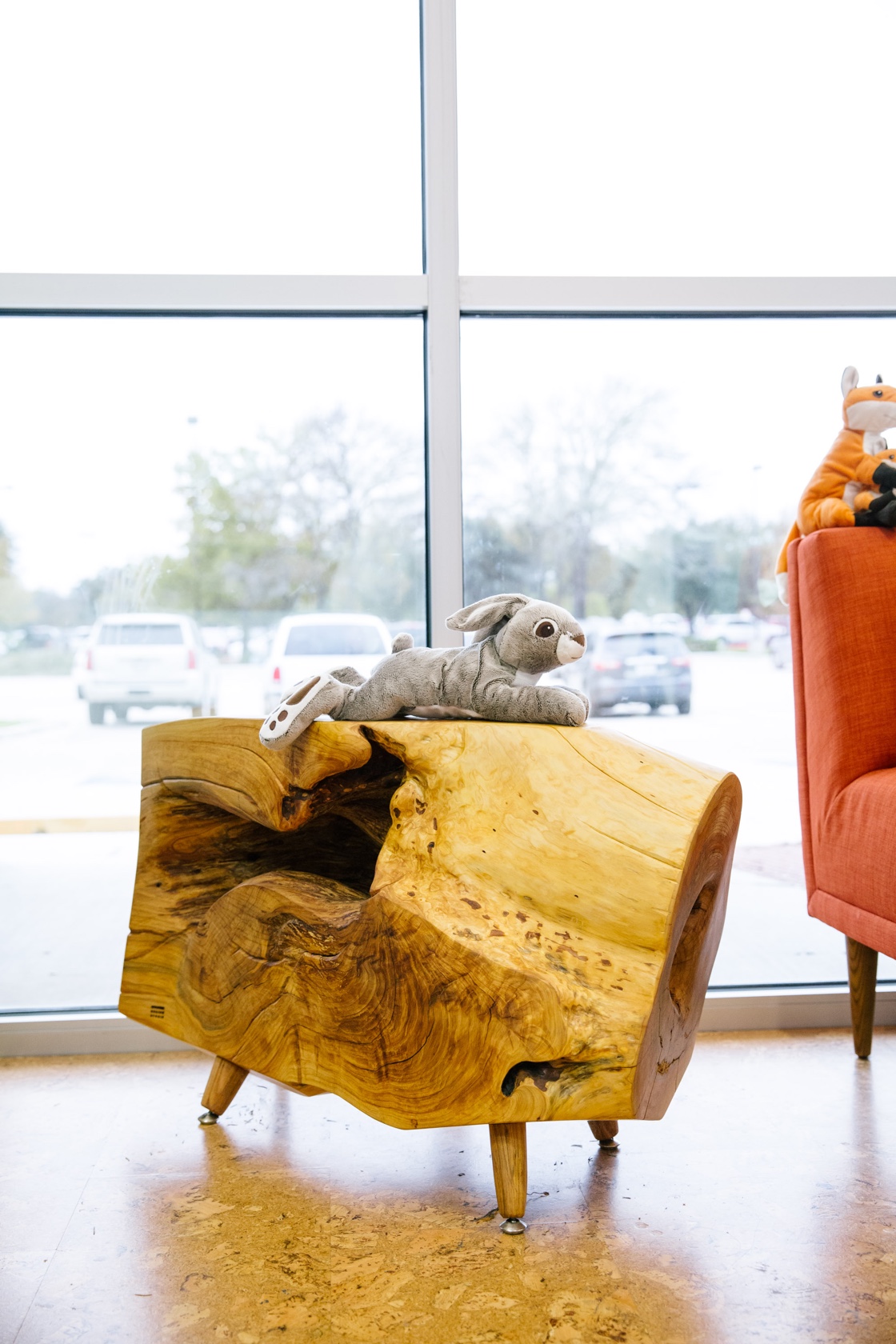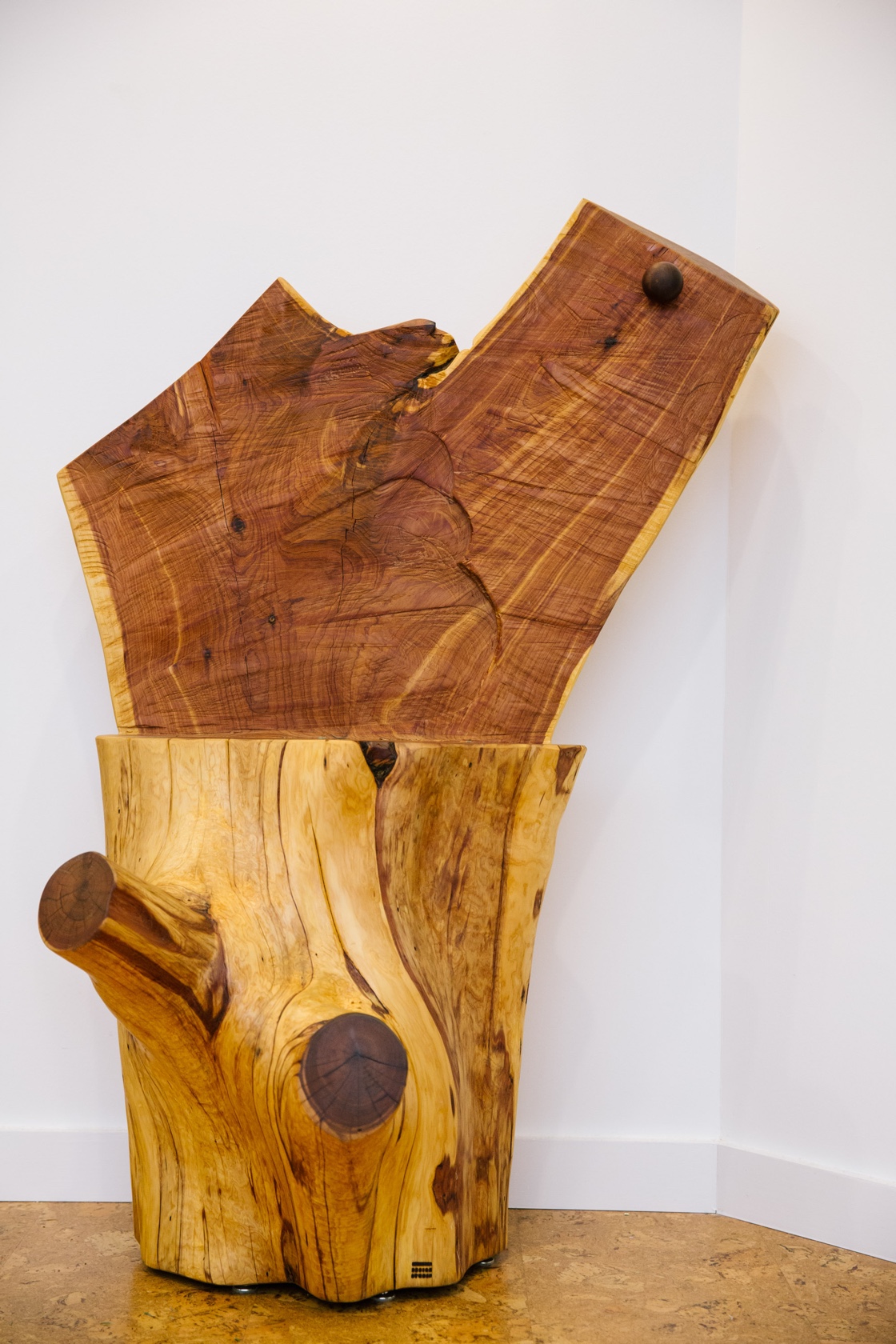 "Sean brings fallen trees back to life: he makes reclaimed wood furniture that is modern, sleek, and beautiful."  
-Robin Bethell,  DDS Family and Cosmetic Dentist